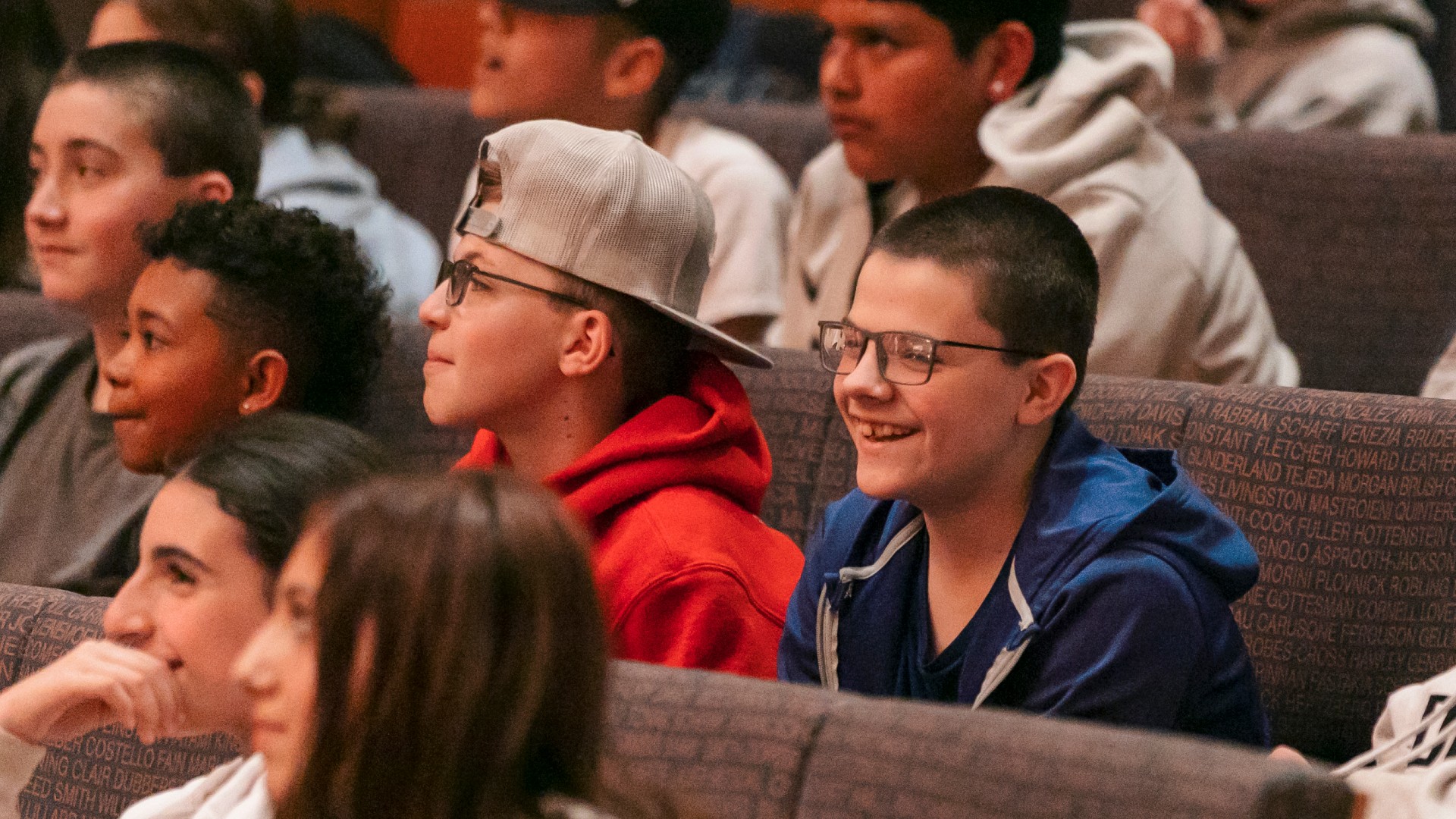 What's New
TŌNteaches Open Rehearsals for School Groups
TŌNteaches Open Rehearsals with The Orchestra Now is a dynamic educational initiative that invites students of all ages to embark on a captivating journey into the world of orchestral music. Led by the exceptional musicians of TŌN, these open rehearsals provide a rare opportunity to witness the artistry and precision behind classical music's most exquisite compositions.
During these engaging sessions, students and music enthusiasts alike will:
Listen: Immerse yourselves in the enchanting melodies and harmonies of a live orchestra as they fine-tune their repertoire.
Learn: Gain valuable insights into the workings of an orchestra, from instrument families to conductor cues, and the collaborative effort that brings music to life.
Interact: Participate in Q&A sessions with our musicians, fostering a deeper understanding of the pieces being rehearsed.
Experience: Feel the magic of music-making as you connect with the musicians and fellow attendees, creating lasting memories and a heightened appreciation for the symphonic arts.
Whether you're a student eager to expand your musical horizons or an educator seeking a unique learning experience for your class, "TŌNteaches" promises an unforgettable exploration of orchestral music, educational enrichment, and audience engagement. Join us for an inspiring encounter with the power of sound and creativity.
Upcoming TŌNteaches Open Rehearsals will take place on Thursday, February 15, 2024 at 10 AM. To bring your school group to an open rehearsal, contact Leonardo Pineda, Director of Youth Music Education, at [email protected].