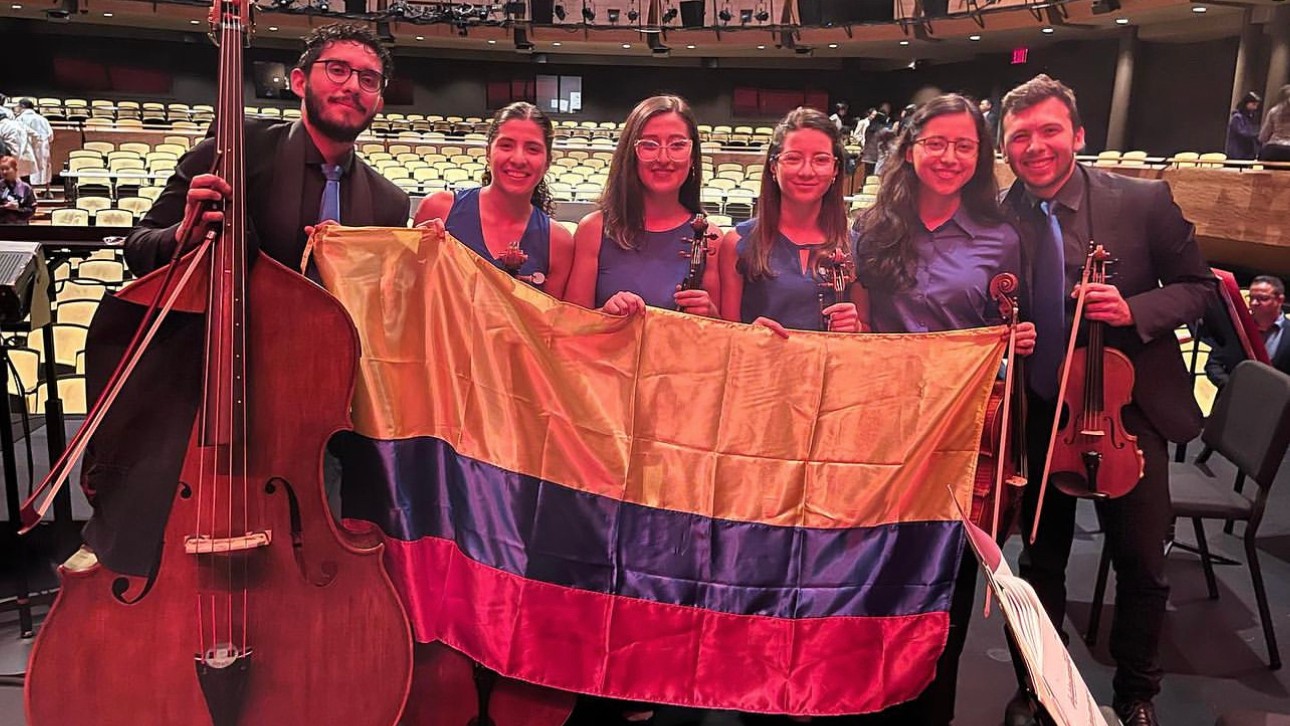 News, What's New
TŌN and Filarmónica Joven Empower Colombian Students at Bard College
In a transformative partnership, The Orchestra Now has joined forces with Filarmónica Joven and Fundación Bolívar Davivienda to provide Colombian students with an unparalleled opportunity. Through this collaboration, students from Colombia are now studying at Bard College as part of TŌN. Prior to their arrival, TŌN instructors prepared these students through master classes, ensuring their readiness for formal auditions.
This partnership showcases the power of music education in transcending borders and fostering cultural exchange. TŌN's unique graduate training orchestra model equips musicians with the skills needed for modern musical careers. Filarmónica Joven has been nurturing Colombian talent, and Fundación Bolívar Davivienda has played a crucial role in making this partnership possible.
Before setting off on their journey to Bard College, Colombian students received comprehensive training, thanks to TŌN's master classes. This preparation has proven essential for their successful transition to life in the United States.
More than just an academic collaboration, this partnership signifies the fusion of cultures through music. As Colombian students embrace the rich musical heritage of Bard College, they, in turn, share their vibrant Colombian culture with their new community.