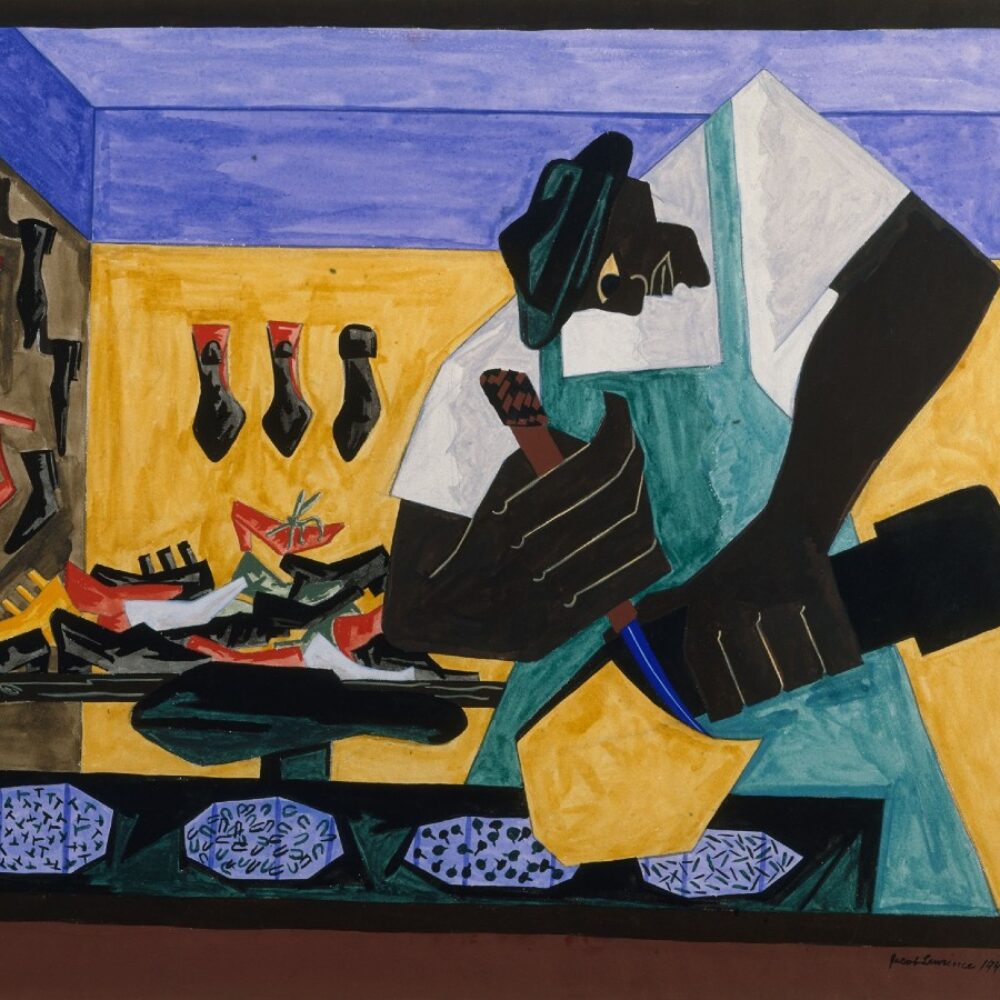 Still, Johnson & the Harlem Renaissance

William Grant Still Lenox Avenue
James P. Johnson (orch. Still) Yamekraw, A Negro Rhapsody
Artwork from the exhibition Harlem Renaissance
Leon Botstein conductor
Terrence Wilson piano
Part of TŌN's Sight & Sound series
In the popular series Sight & Sound, conductor and music historian Leon Botstein explores the parallels between orchestral music and the visual arts. A discussion is accompanied by on-screen artworks and musical excerpts performed by The Orchestra Now, followed by a full performance and audience Q&A.
With the rise of new, urban Black communities both in New York City and abroad, the Harlem Renaissance became the first African American-led movement of international modern art. With that art came developments in visual art, poetry, jazz, and concert music. William Grant Still's dramatic Lenox Avenue, which was commissioned by CBS for a 1937 radio broadcast, was inspired by street scenes in Harlem. Meanwhile, his orchestration of James P. Johnson's Yamekraw, A Negro Rhapsody, was a response to Gershwin's Rhapsody in Blue, capturing what the composer felt was a more "authentic" rhapsody about a black neighborhood in Savannah, Georgia.
The exhibition Harlem Renaissance will be on view at The Met Fifth Avenue February 20–July 28, 2024 in Gallery 999.
Estimated duration: 2 hours and 30 minutes
Discussion, on-screen artworks, and musical excerpts
Leon Botstein and The Orchestra Now
Intermission
20 min
William Grant Still Lenox Avenue
Terrence Wilson piano
23 min
James P. Johnson (orchestration by Still) Yamekraw, A Negro Rhapsody
Terrence Wilson piano
15 min
Listen
Q&A with the audience
All timings are approximate. Program and artists subject to change.
William Grant Still Lenox Avenue
James P. Johnson (orch. Still) Yamekraw, A Negro Rhapsody
Image: Jacob Lawrence (American, Atlantic City, New Jersey 1917–2000 Seattle, Washington). The Shoemaker (detail), 1945. Watercolor and gouache on paper, 22 3/4 × 31 in. (57.8 × 78.7 cm). The Metropolitan Museum of Art, New York, George A. Hearn Fund, 1946 (46.73.2). © 2022 The Jacob and Gwendolyn Lawrence Foundation, Seattle / Artists Rights Society (ARS), New York.