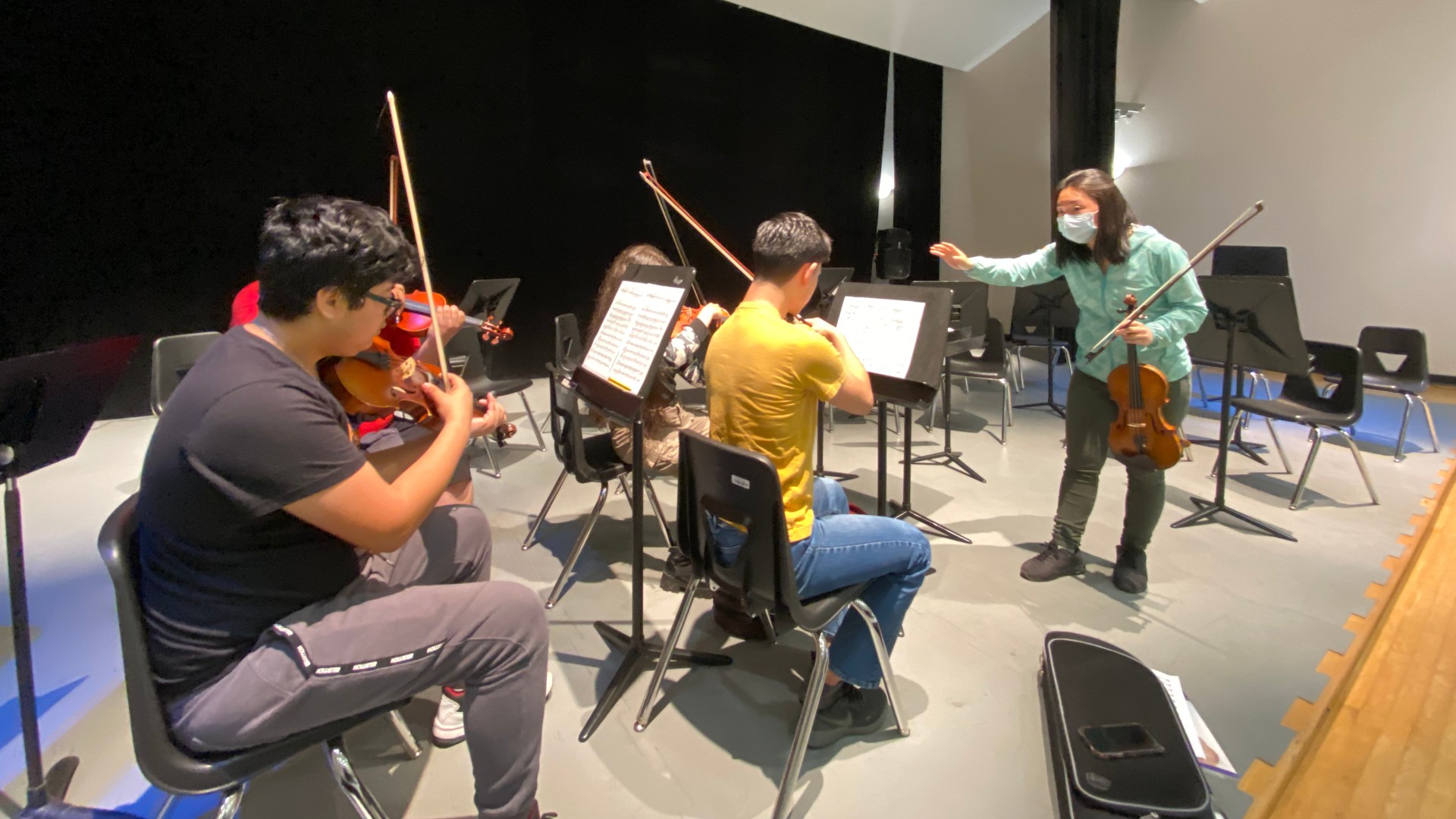 News, What's New
TŌN Musicians at the Classical Music Institute
This June, several musicians from The Orchestra Now went to San Antonio, Texas to serve as teaching artists at the Classical Music Institute's Ascend Summer Education Program. They taught group lessons, individual lessons, and chamber music, and performed in chamber music recitals and string orchestra concerts with conductors Gemma New and Leonardo Pineda. Here's what some of the TŌN teaching artists had to say about the experience:
Misty Drake: Working alongside CMI's team was a hidden gem of the festival experience! The staff, faculty, and teaching artists are true visionaries and cultivated an environment that was inspiring to be a part of.
Linda Duan: CMI was a transformative experience that helped me to fully embody the role of a teaching artist, performing at the highest level alongside world-class, passionate musicians to then transfer this joy and knowledge to young musicians in their individual learning processes. It really affirmed for me the power of classical music to create meaningful connections and to bring light into communities all over the world.
Yi-Ting Kuo: CMI was a place that not only enriched my musical experience but also broadened my vision of how powerful a chamber orchestra can be. I was extremely grateful for the opportunity to play in the same ensemble with world-class musicians with such strong passions, attend great chamber music concerts in such intimate spaces, and teach some very talented kids who were so enthusiastic about music. I found the whole experience very meaningful.