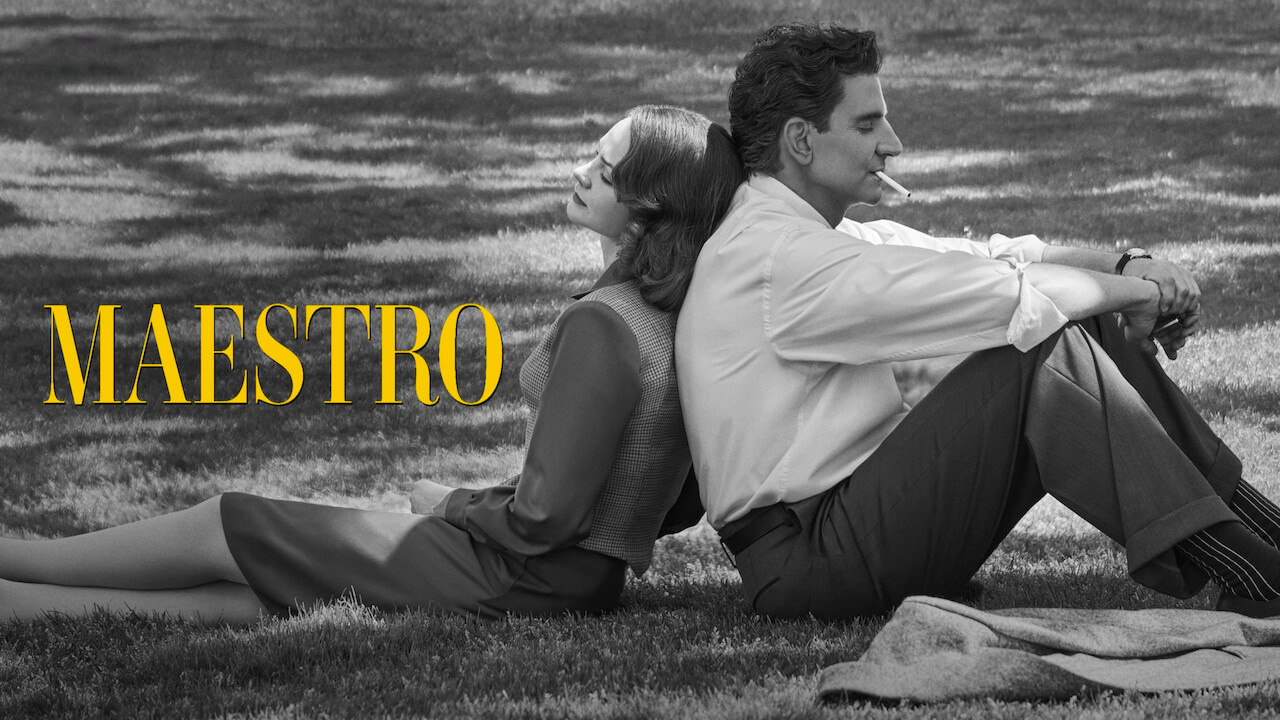 News
TŌN Featured in "Maestro" Film & on Soundtrack
The Orchestra Now is thrilled to be featured in the new Netflix film Maestro, starring Bradley Cooper as the renowned composer and conductor Leonard Bernstein. TŌN was selected to perform Beethoven's 8th Symphony at Tanglewood in the film, which is also included on the Deutsche Grammophon release of the film's original soundtrack, conducted by Metropolitan Opera Music Director Yannick Nézet-Séguin.
Maestro is now showing in select theaters, and will be available for streaming on Netflix on December 20. The Maestro Original Soundtrack album from Deutsche Grammophon is now available to stream on all major platforms and will be available on CD and vinyl on December 1st.
>MAESTRO FILM INFO
>MAESTRO SOUNDTRACK INFO
In April of 2022, TŌN was approached by the film's orchestra casting agent. The script included a 1989 Tanglewood performance by Bernstein with a youth orchestra. "They told us they had considered all of the major pre-professional young orchestras on the east coast," said TŌN Executive Director Kristin Roca. By the end of the month, Cooper and the casting director had selected The Orchestra Now for the role. By May, the TŌN musicians were at Tanglewood, preparing to perform with "Lenny."
In the weeks after being cast in the film, the students squeezed costume fittings in New York City into their already busy schedule of TŌN concerts. Roca also needed to ensure the instruments they would be playing would be correct for 1989. "We arrived in Tanglewood to shoot our performance on May 21," said Roca. "After going through hair and makeup, the students headed onto the stage, where they worked for several hours with the Metropolitan Opera's Music Director Maestro Yannick Nézet-Séguin, rehearsing and recording Beethoven's Symphony No. 8." With the recording complete, the orchestra was joined on stage by Bradley Cooper and filmed their 1989 Tanglewood performance for the screen.
For double bassist Milad Daniari, a 2018 TŌN graduate, this was a highlight of his young career. "Like most classical musicians, I grew up surrounded by Leonard Bernstein's iconic recordings and videos. I even have a framed print of him conducting the Boston Symphony at Tanglewood hanging above my desk," he said. "To film this once-in-a-lifetime scene for Maestro, at Tanglewood no less, remains one of the most incredible moments of my career. The second Bradley Cooper came on set in full makeup, it truly felt as if Leonard Bernstein was in the room with us."
Leon Botstein, founder and music director of TŌN and president of Bard College said, "I'm so terribly proud of TŌN and that it was invited to participate in this fabulous project. The combination of Bernstein and Beethoven is hard to beat. It's an experience the musicians won't forget."