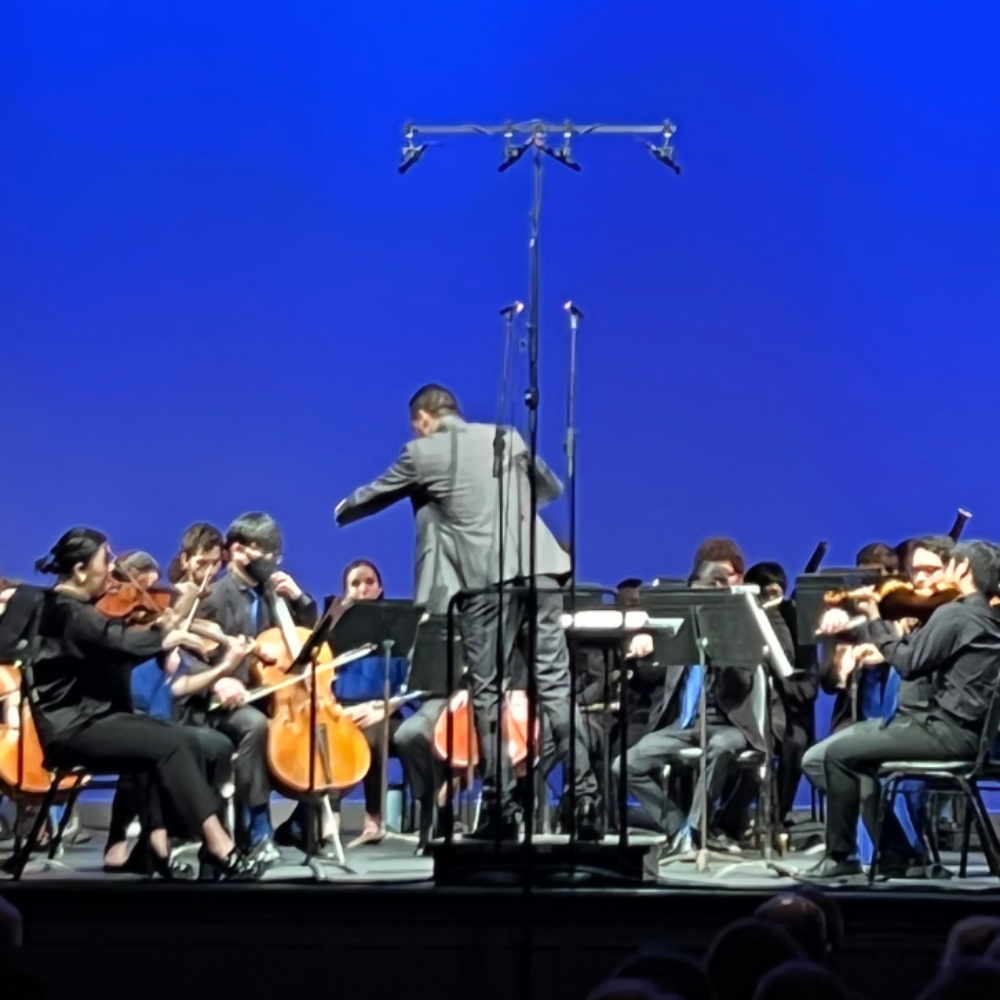 Schumann's Piano Concerto

Erich Wolfgang Korngold Schauspiel (Dramatic) Overture
Schumann Piano Concerto
Larry Wallach Species of Motion
Ernő Dohnányi Symphonic Minutes
Andrés Rivas conductor
Yilin Li '24 piano
FREE
Advance RSVP requested
Part of TŌN's Free Concerts series
TŌN Assistant Conductor Andrés Rivas returns to Simon's Rock for a free concert that includes Species of Motion by retiring music department chair Larry Wallach. The program also includes a performance of Schumann's symphonic Piano Concerto, performed with Yilin Li, a winner of the 2022 Bard Conservatory Concerto Competition. 
Estimated duration: 2 hours and 5 minutes
Brief remarks by a TŌN musician
Erich Wolfgang Korngold Schauspiel (Dramatic) Overture
14 min
Listen
Robert Schumann Piano Concerto
Yilin Li '24 piano
31 min
Listen
Intermission
20 min
Brief remarks by a TŌN musician
Larry Wallach Species of Motion
11 min
Listen
Ernő Dohnányi Symphonic Minutes
15 min
Listen
All timings are approximate. Program and artists subject to change.
Erich Wolfgang Korngold Schauspiel (Dramatic) Overture
Larry Wallach Species of Motion
Ernő Dohnányi Symphonic Minutes
Photo: Andrés Rivas and The Orchestra Now